See other items in this category:
Description
SimplyCopper wants you to Design with the Sink in Mind. This Rustic Farmhouse kitchen sink is hand forged from 16-gauge copper, and 14-gauge copper for the apron. This sink is hand-hammered and fired to achieve a gorgeous patina.
SimplyCopper offers four different finishes: Aged Copper, Café Brown, Natural Patina, Matte Penny, and Rio Grande.
We do custom orders. If you need to modify the size of your sink or want something specific, we are happy to help. Contact us at (877) 885-9009, Monday-Friday 9am-5pm EST.
Specs
Mounting: Surface Mount or Under Counter
Single Bowl
Center 3-1/2" Drain Opening
Surface: Hand Hammered
Lip Measures 2" for added support
14 Gauge Apron Front
Depth: 9" or 10" Extra Depth for Large Pots and Pans
Apron Depth: 9.5" or 10.5"
Hand Crafted by Master Artisans
Finish: Choice of Patina
Tig Welded at the seams (pure copper welds) Insures an invisible seam.
Bowled Radius allows for proper drainage
Lead Time for Delivery is approximately 2-3 Weeks

Included:


(1) Copper Sink
Installation Instructions
Copper Sink Care
Warranty Information

Please Note: Each sink is handmade by Skilled Artisans. Our sinks are unique and one of a kind. You will use the sink as your template as dimensions can vary slightly due to the handmade nature.
Variations in the patina are normal and not considered to be a defect. We recommend a professional for installation. Use only mild soap and water with a soft cloth for cleaning.
Patina Choices: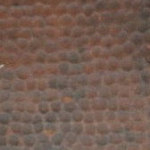 Aged Copper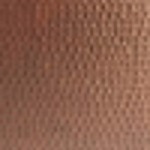 Café Brown
Matte Penny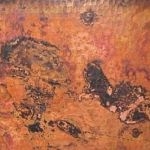 Natural Patina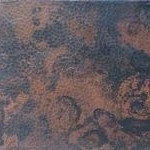 Rio Grande
Kitchen Drain Choices: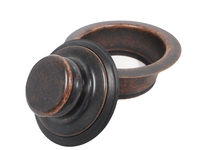 3.5" Garbage Disposal Flange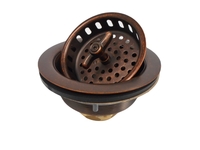 3.5" Wing Nut Strainer Drain
Reviews
---