See other items in this category:
Description
This gorgeous lightweight Hammered Copper Bowl is designed for the perfect foot bath. Large enough for a mans size 14. The bowl may be easily plumbed for a fixed setting. Copper has natural antimicrobial properties, our sinks are not lacquered to allow the copper to work as intended.
Copper is a living finish!
What is a living finish? A Living finish is a non-lacquered, unprotected finish that "changes" over time. The finish changes are caused by oxidation from air and water. Can copper kill bacteria? Recent studies have shown that copper alloy surfaces kill E. coli O157:H7. Over 99.9% of E. coli microbes are killed after just 1–2 hours on copper. On stainless steel surfaces, the microbes can survive for weeks. ...Copper's antibacterial effect was found to be intrinsic in all of the copper alloys tested.
Special Order Item, allow 2-3 weeks for delivery.
Specs
Outside Dimensions: 20"
Inside Dimensions: 18"
1" Rolled Lip
Bottom Dimensions: 14" base
Depth: 8"
18 Gauge
1.5 in Drain Opening
Aged Copper
Optional Footrest Available
Lead Time 2-3
Drain Choices: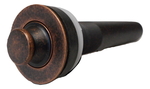 Lift & Turn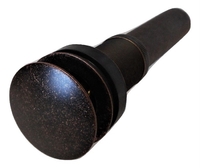 Pop-Up
Patina Choices: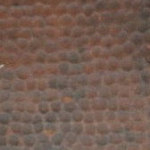 Aged Copper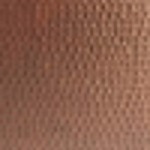 Café Brown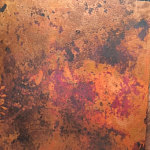 Natural Patina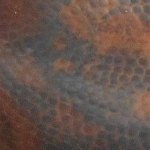 Rio Grande
Reviews
---