See other items in this category:
Description
Enhance the look of your spa with this gorgeous lightweight Natural Copper Bowl. Enjoy the tranquility of a Copper Pedicure foot Spa while enjoying the benefits of the copper. It is designed for the perfect foot bath.
Photo by: Lan
Specs
Outside Dimensions: 20"
Inside Dimensions: 18"
1" Rolled Lip
Bottom Dimensions: 14" base
Depth: 8"
18 Gauge
1.5 in Drain Opening
Aged Copper
Optional Footrest Available
Lead Time 2-3 Weeks
Copper is a living finish!
What is a living finish? A Living finish is a non-lacquered, unprotected finish that "changes" over time. The finish changes are caused by oxidation from air and water. Can copper kill bacteria? Recent studies have shown that copper alloy surfaces kill E. coli O157:H7. Over 99.9% of E. coli microbes are killed after just 1–2 hours on copper. On stainless steel surfaces, the microbes can survive for weeks. ...Copper's antibacterial effect was found to be intrinsic in all of the copper alloys tested.

Drain Choices: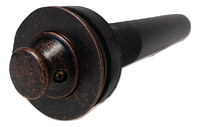 Lift & Turn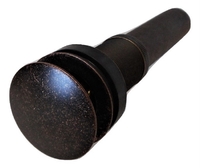 Pop-Up
Reviews
---